A £169m contract for the UK nuclear deterrent programme will support more than 150 jobs in Scotland.
The order will see Thales Glasgow continue a 100-year tradition of making periscopes for Royal Navy submarines.
The site in Govan will build the integrated optronic combat system mast, the above water "eyes", for the future nuclear deterrent class Dreadnought.
Every Royal Navy submarine since 1917 has carried a Thales periscope or optronics mast made on the Clyde.
The Dreadnought version continues the tradition and the wider programme, from design through to build, will sustain around 30,000 jobs across the UK.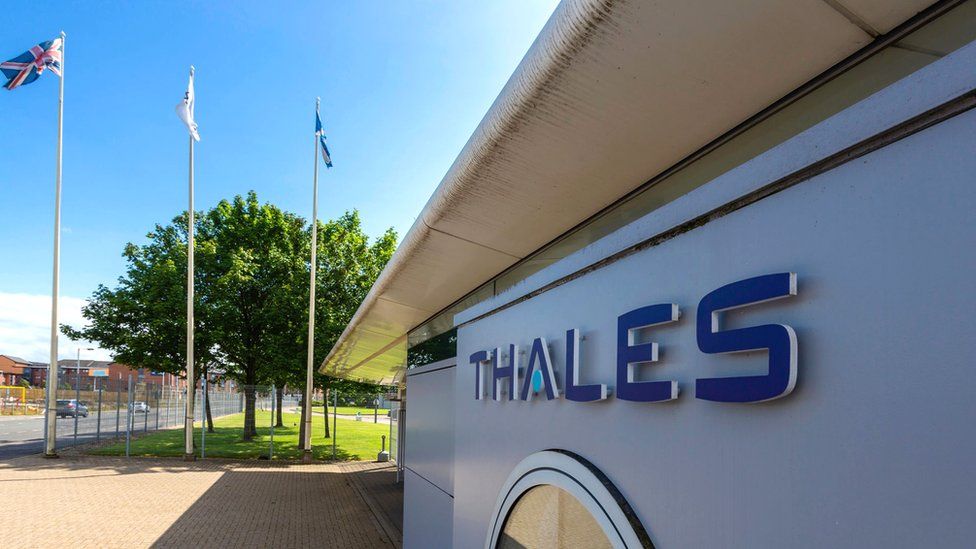 The deal was announced as Scottish Secretary Alister Jack prepared to chair a working group of Scottish defence companies, armed forces and and trade body ADS, in a bid to "turbocharge" Scotland's defence sector.
Mr Jack said Scottish "skills, expertise and innovation" made a massive contribution to the UK's defence industry.
He added: "With more than a century's experience of building periscopes and optronic masts for our submarines, it's great news that Thales' Glasgow workforce will once again be at the forefront of producing the state-of-the-art combat system mast for our round the clock nuclear deterrent.
"Defence plays a crucial part in the security of the United Kingdom and also contributes significantly to delivering high-skilled jobs and investment in Scotland."
Thales will fulfil the contract for BAE Systems Submarines.
It is already on contract to build the ultra-powerful Sonar 2076 system for the Dreadnought class which now means it will be providing the boat's "eyes and ears" behind the platform's operational capability.
Alex Cresswell, CEO of Thales in the UK, said: "We are extremely proud to say that our combat system mast and sonar will be providing the eyes and ears capabilities of the new Dreadnought Class.
"The boat build, led by BAE Systems and partners, will be another milestone showcase of UK engineering skills and innovation."