Strathclyde's Professor Harald Haas has been listed amongst the world's most highly-cited researchers in 2022.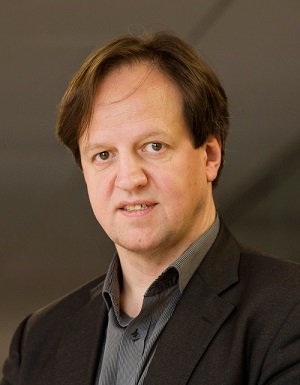 Researchers on the list are selected for their exceptional performance in one or more of 21 fields or across several fields.
Professor Haas, Director of the LiFi Research and Development Centre, is known for his ground-breaking research into light-based communications technology, LiFi, which makes use of visible light waves instead of radio waves to deliver data. He has continuously featured on the list since 2017.
Professor Haas said: "It is incredibly rewarding to realise that our work is appreciated by colleagues. I would like to take this opportunity to thank my outstanding team for their dedication as well as our many collaborators. I am also very grateful for the continued support of our funders and in particular EPSRC."
Clarivate's Head of Research Analysis at the Institute for Scientific Information, David Pendlebury, said: "The exceptional individuals designated Highly Cited Researchers 2022 have published multiple highly cited papers, ranking in the top 1% by citations for field and year over the last decade. Of all the world's researchers, they are one in 1,000.
"The United Kingdom shows a remarkably high number of researchers at the very top of their fields in terms of citation impact."