A new £14m pedestrian bridge connecting three Glasgow communities has opened with a celebration of light.
Members of the public walked along Stockingfield Bridge with lanterns during the event on Saturday.
The bridge links Ruchill, Gilshochill and Maryhill in the north of the city for the first time since 1790.
The construction is a curved design with a viewing platform on the east bank at Ruchill.
It allows pedestrians and cyclists to cross the canal at towpath level rather than having to use a road tunnel.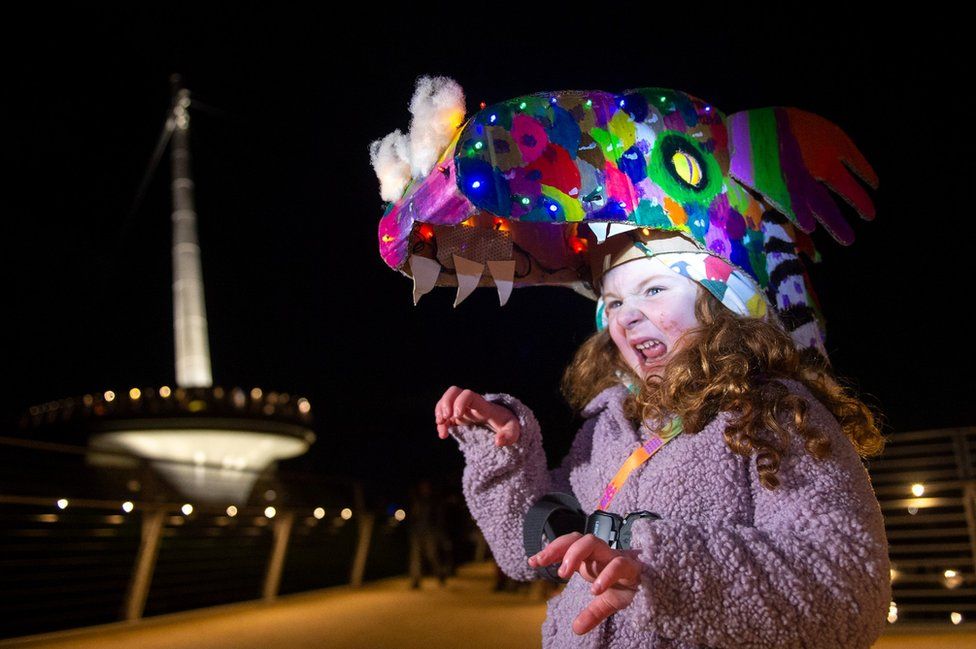 Lights were also fitted to bikes and paddleboards for the opening event.
Scottish Canals chief operating officer Richard Millar said the "historic" concept was 14 years in the making
Active Travel minister Partick Harvie said: "The opening of the Stockingfield Bridge is a landmark moment.
"Not only in reconnecting communities across the north of Glasgow – but as a signal of the heightened ambitions Scotland now has to build an active nation and make it easier for people to walk, wheel and cycle."