A Professor in the University of Strathclyde's Faculty of Engineering has received an international award from IEEE, the world's largest technical professional organisation advancing technology for the benefit of humanity, in recognition of his contributions at the forefront of photonics innovation.
Professor Deepak G Uttamchandani, Head of Strathclyde's Centre for Microsystems and Photonics (CMP), has been awarded the 2024 IEEE Joseph F. Keithley Award in Instrumentation and Measurement, becoming only the second UK-based recipient since the award was established in 2001.
The award has been conferred on him for his "contributions to photonics-based optical frequency and wavelength domain instrumentation and measurement."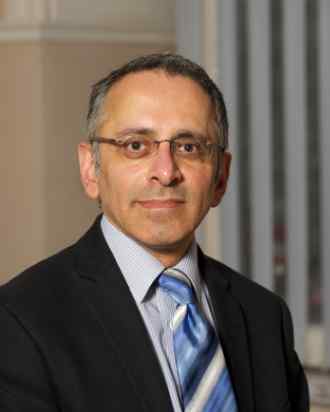 Professor Uttamchandani said: This is a great personal honour and is also a huge recognition of the contributions of my students and colleagues, and of our university in its support for the theme of measurement science," said Professor Uttamchandani.
Professor Uttamchandani joined Strathclyde as a Research Assistant in 1984. He went on to hold the posts of the University's Associate Deputy Principal (Research and the Faculty of Engineering's Associate Dean (Strategy) and Vice-Dean (Research).
Professor Uttamchandani's areas of research expertise include: MEMS (micro-electromechanical systems) lasers and MEMS based single-pixel imaging; opto-electronic instrumentation systems including photo-acoustics, and fibre optic sensors for physical and chemical measurements.
He is a Fellow of IEEE, the Royal Society of Edinburgh and the Institute of Physics. He is also a past recipient of the IEEE Sensors Council Technical Achievement Award for work on photonics-based systems for healthcare and the Thales Scottish Technology Prize for Laser Technology and Applications for his work on a prototype MEMS-laser system.
Criteria considered for the IEEE Joseph F. Keithley Award include: originality, general benefit quality, influence on other work in the field; breadth, and standards or measurement instrumentation. The award is financially co-sponsored by Keithley Instruments, a Tektronix Co. and the IEEE Instrumentation and Measurement Society.