The robotics team at the Glasgow Royal Infirmary have celebrated a ground-breaking achievement as they reach 500 successful surgeries.
NHS Greater Glasgow and Clyde offers robotic surgery across multiple specialities including colorectal, urology, gynaecology and head and neck surgery, at both the GRI and Queen Elizabeth University Hospitals.
The team at the GRI have reached this remarkable accomplishment in just over 24 months, showcasing the hospital's position as a pioneer in medical innovation and patient care.
The da Vinci surgical systems used by the teams at GRI and QE gives the surgeon the ability to perform highly precise surgery by permitting movements of specialist instruments in confined spaces with enhanced visualisation. This enables surgeons to access hard to reach areas with minimal incisions, resulting in reducing patient pain, shorter recovery times and a lower risk of complications.
The surgeon guides the surgical instruments from a remote console with each robotic system having dual surgeon console capability, allowing surgical trainees to gain hands-on experience of robotic-assisted surgery alongside established surgeons.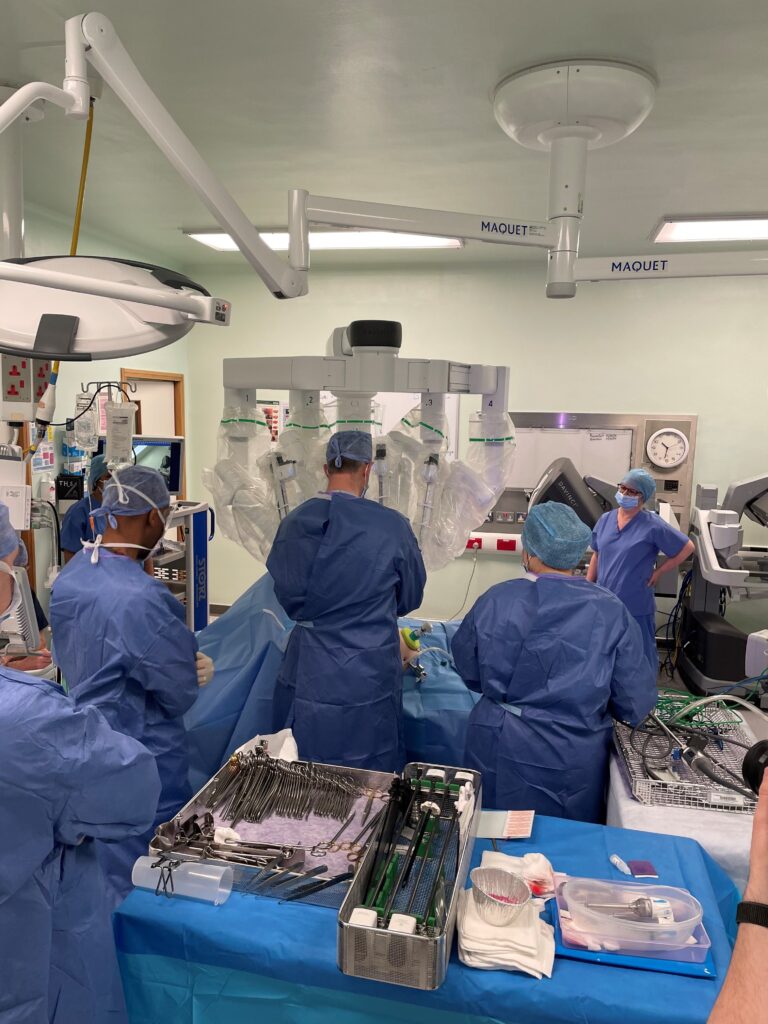 Professor Campbell Roxburgh, surgeon at the Glasgow Royal Infirmary, said: "It is a great achievement reaching 500 surgeries and I think substantial credit must go to the wider teams involved and not solely the surgeons.
"Robotic surgery is a relatively new operating technique that has allowed us to reduce recovery times for patients which is crucial to alleviating pressures within the healthcare system.
"This type of surgery has transformed the way we look and approach various medical conditions and the adoption of this has allowed us to have a positive impact on patients.
"The team here at the GRI have delivered over 500 robotic procedures which is a testament to our commitment in developing the best possible patient outcomes."
The Robotics Team have already been recognised earlier this year when they picked up the Change and Improvement award at the North Sector awards event.
This award is for any member of staff or team who has implemented improvements, big or small, that have resulted in significant improvement for our staff and patients.
Campbell added: "We were delighted to be recognised within the North Sector Awards and it has been a real boost for the team.
"We hope we can continue to improve patient care and help to support and promote innovative technology across the health board."